รายละเอียดเพิ่มเติม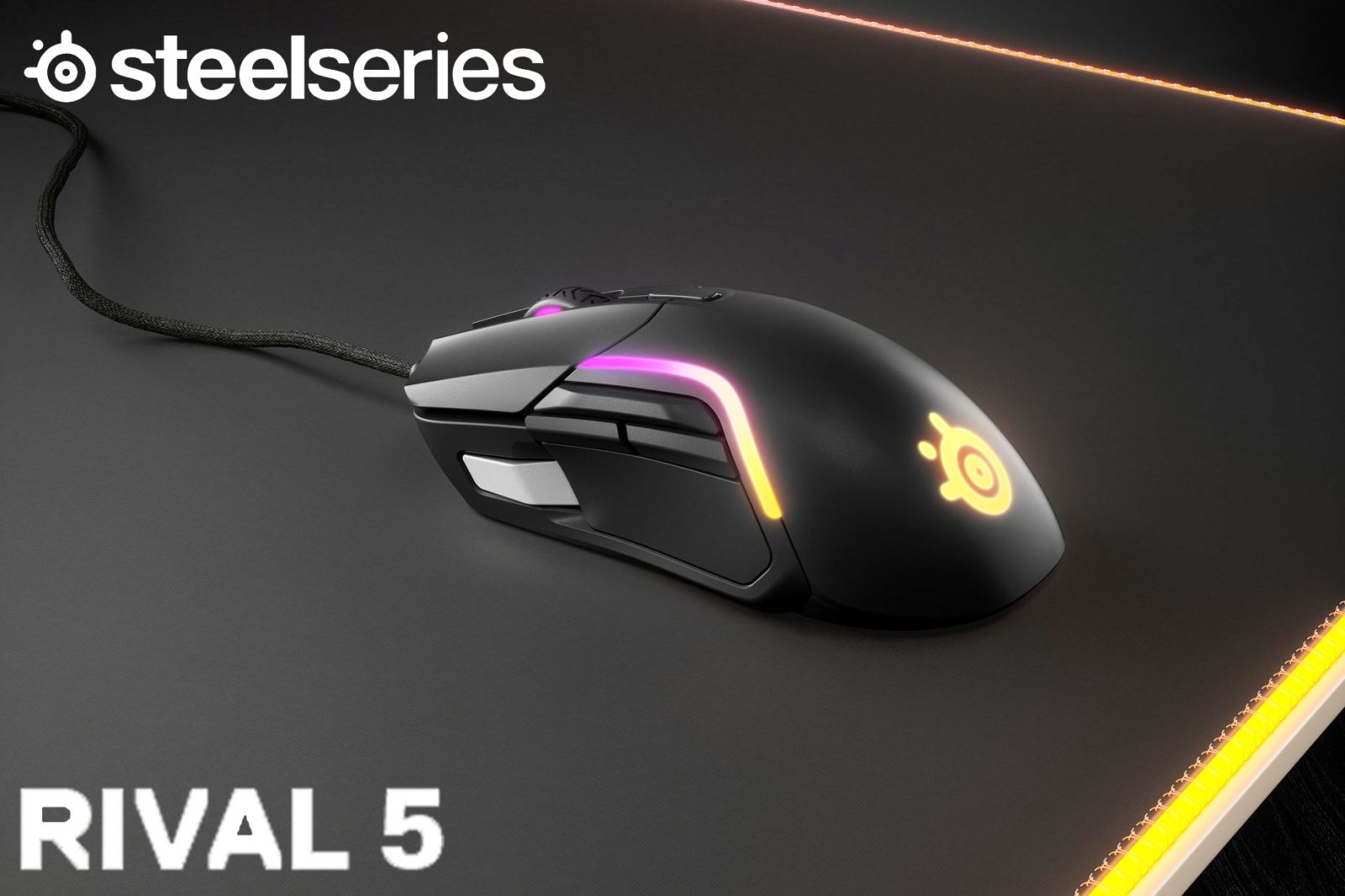 Feature
Perfect for all Battle Royale, FPS, MOBA, MMO, and other fast-paced games
TrueMove Air precision optical gaming sensor with true 1-to-1 tracking
Ergonomic 9-button programmable layout with 5 quick action side buttons
85g competitive lightweight and extra durable
Next-gen Golden Micro IP54 Switches
Brilliant PrismSync lighting with 10 zones of 16.8 million beautifully crisp colors
Precision Multi-Genre Gaming Mouse
Dominate in any game you play. The Rival 5 is the most versatile precision gaming mouse. Customize its 9 programmable buttons to fit your gameplay, including our custom quick-action toggle switch that's built for lightning fast reaction plays.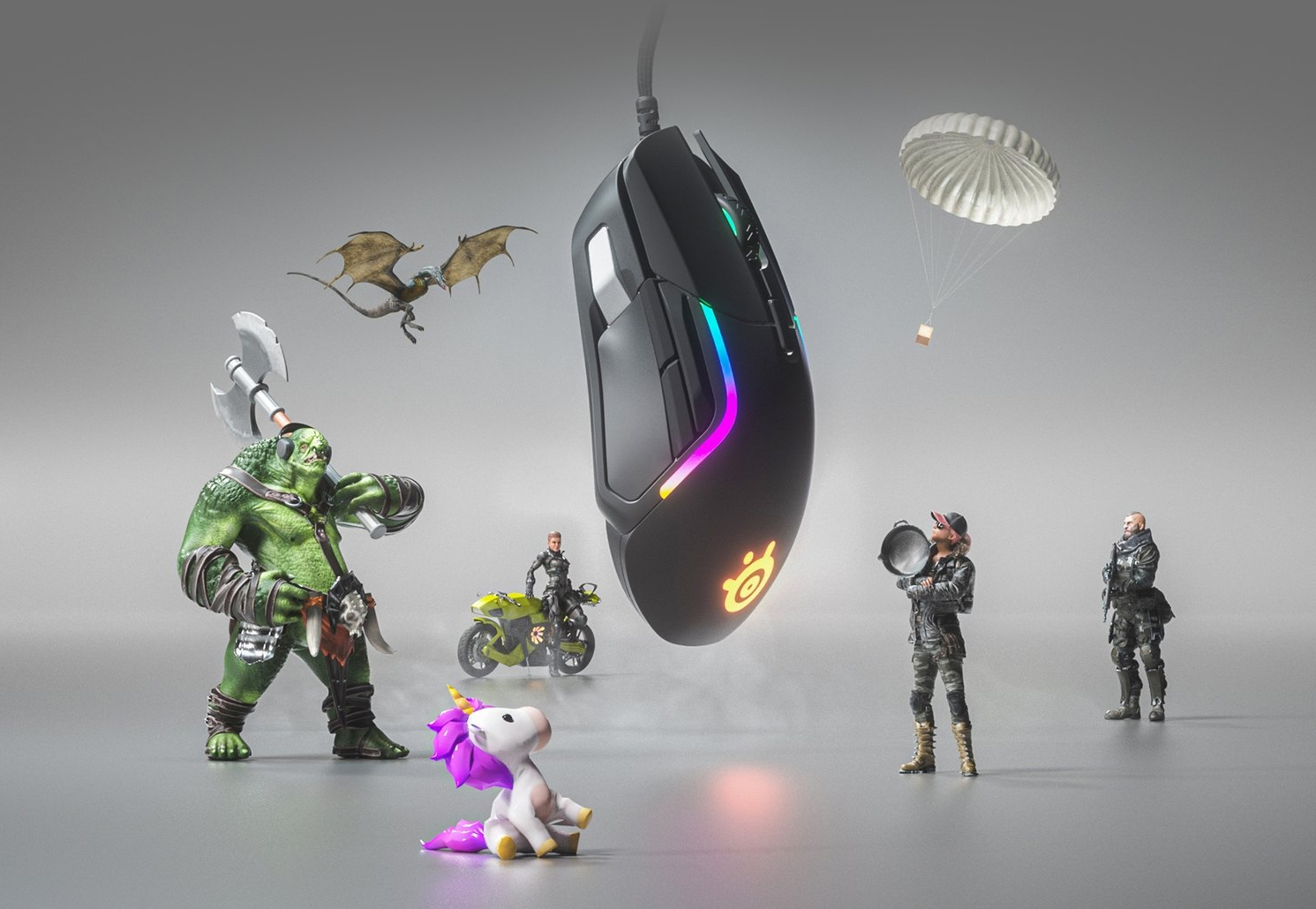 9 Programmable Buttons
Every button is fully customizable for your most important hotkeys. The 5-button side panel layout was designed for swift thumb action, featuring our custom toggle switch for fast and efficient in-game actions without losing your grip or hindering your aim.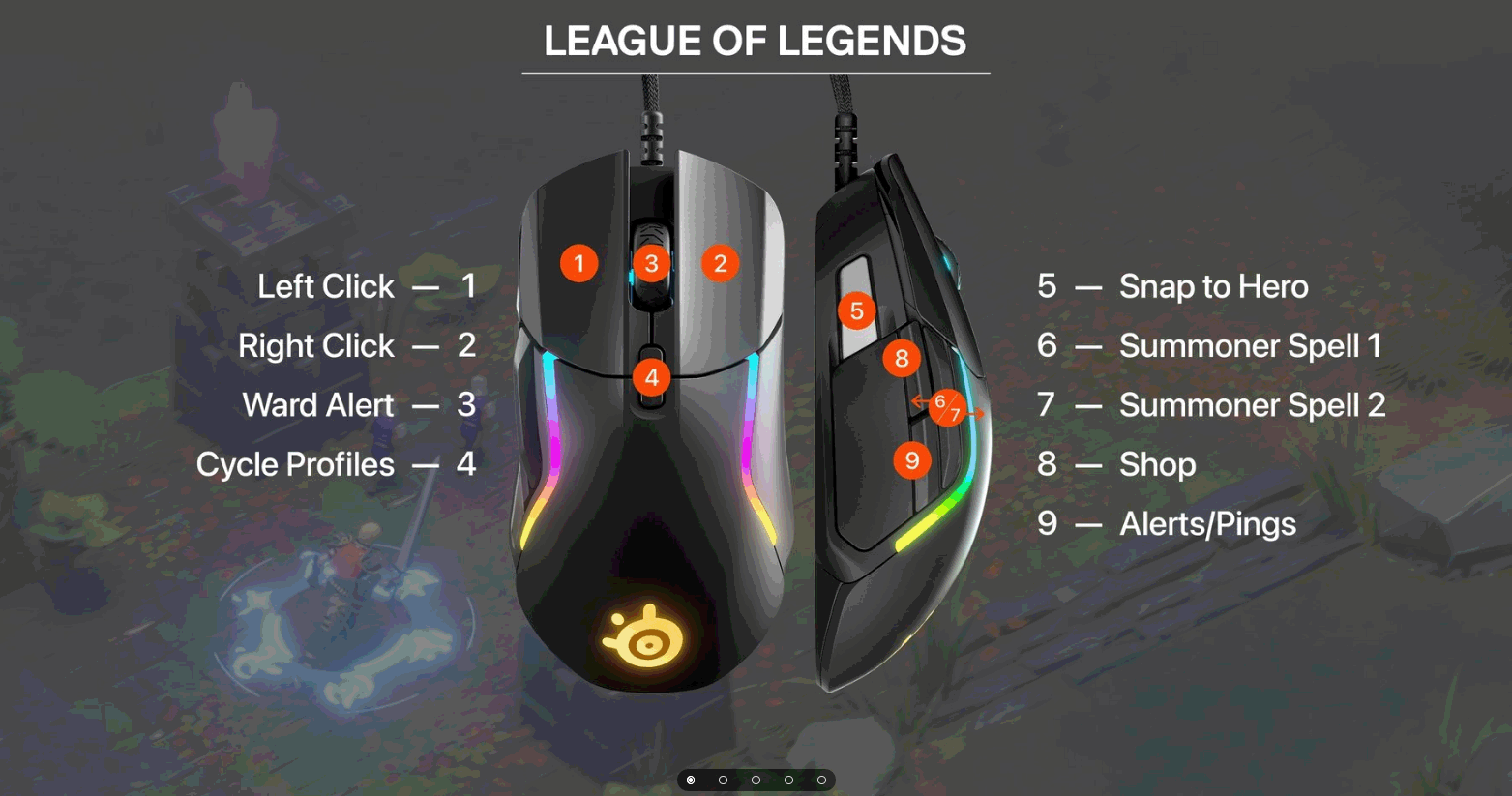 TrueMove Air Sensor
Designed by PixArt and SteelSeries to outperform the competition with true 1-to-1 tracking, 18,000 CPI, 400 IPS, 40G acceleration, plus tilt tracking to eliminate unwanted tracking during angled drops, tilt slams, and quick flicks.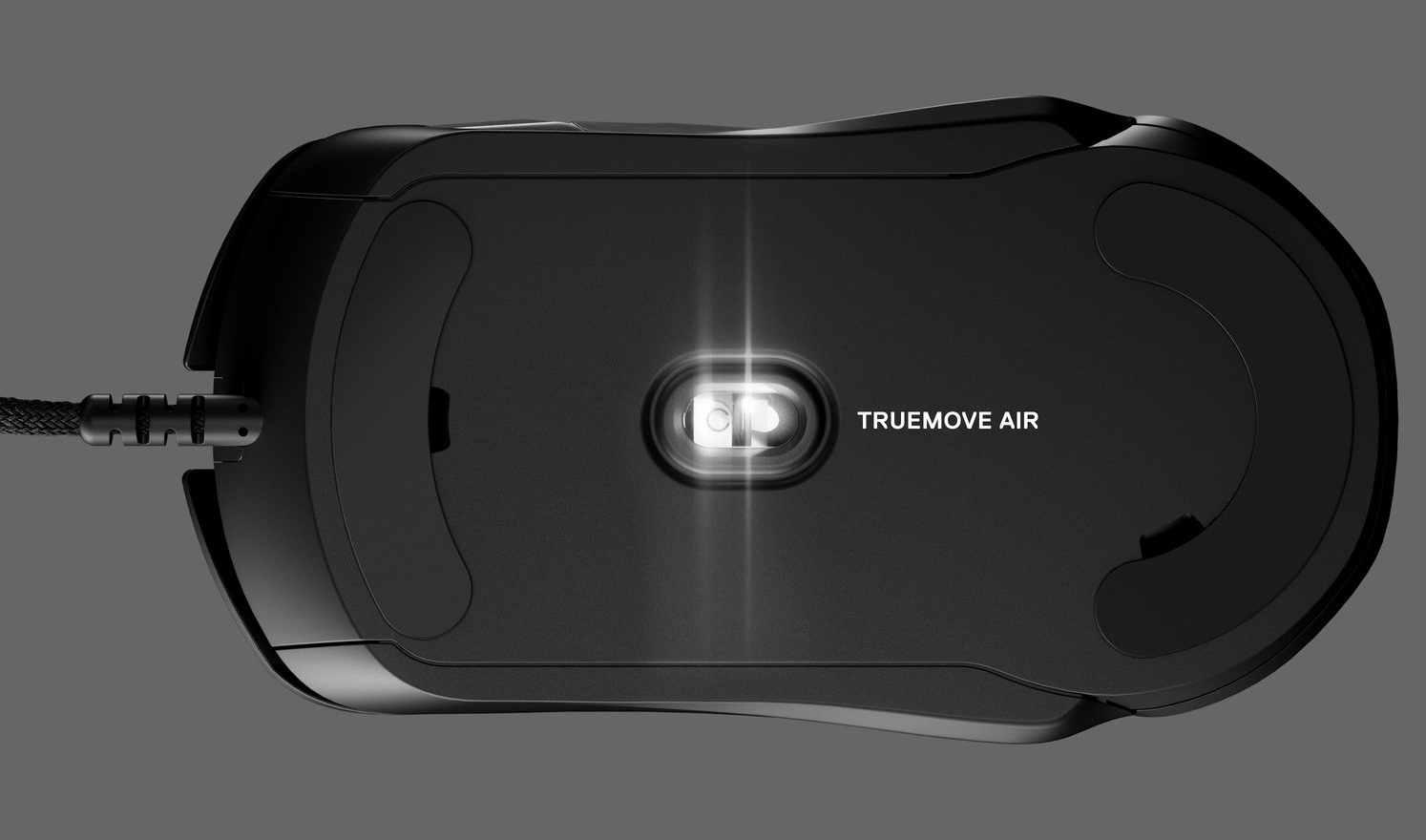 True 1-to-1 Tracking
Pros require pixel-perfect precision. Our premiere TrueMove Air sensor delivers 3X better accuracy than the competition so that every mouse mouse movement, from micro-adjustment to sweeping burst, translates precisely in-game as it was intended to.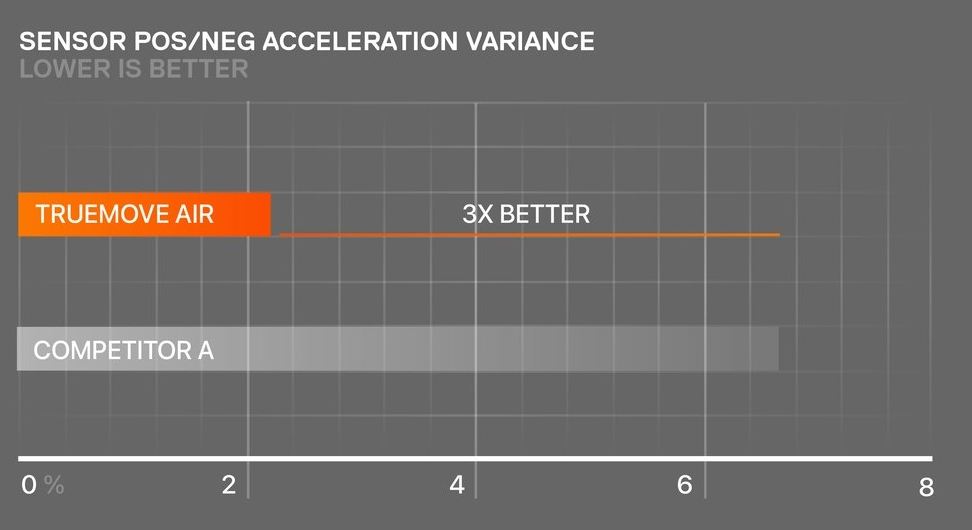 85g Competitive Weight
The convenient features of a premium mouse without the extra weight thanks to advanced engineering that streamlines the mouse for lightweight speed and performance, so you can play comfortably for hours at a time.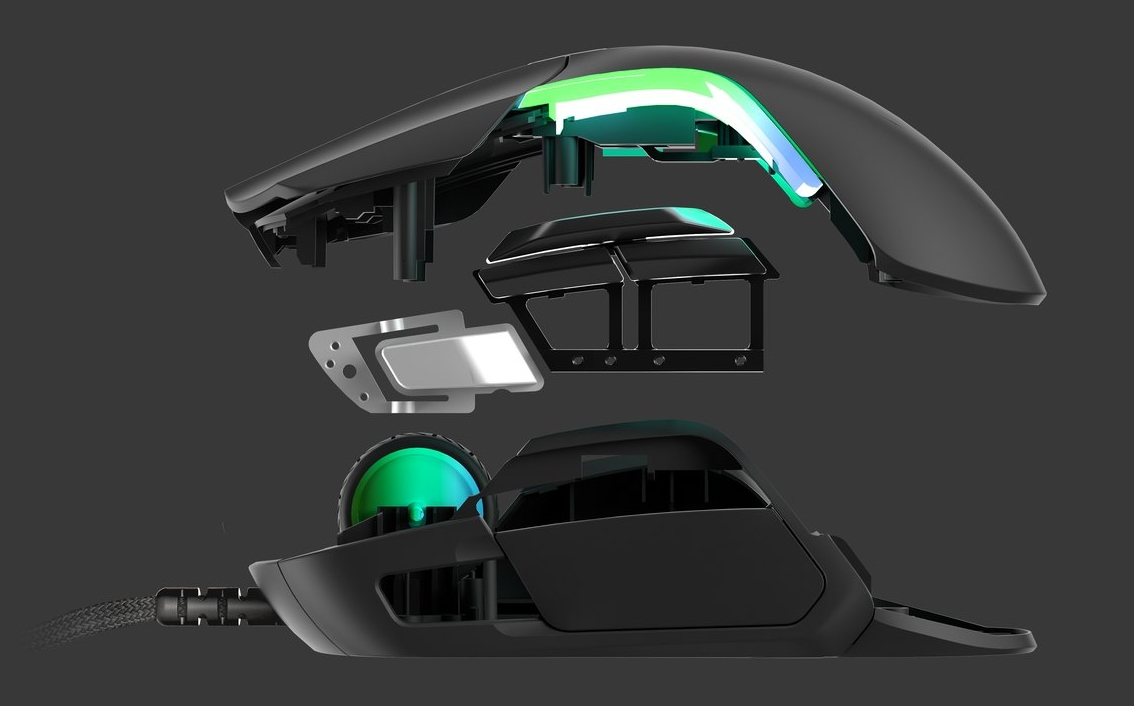 Next-Gen Golden Micro IP54 Switches
Rated for 80M clicks (3X the durability found in other gaming mice), upgraded dust and water-resistant switches provide flawless clicks even under the most demanding conditions, prevent double clicks, and allow to you make rock solid next-level shots.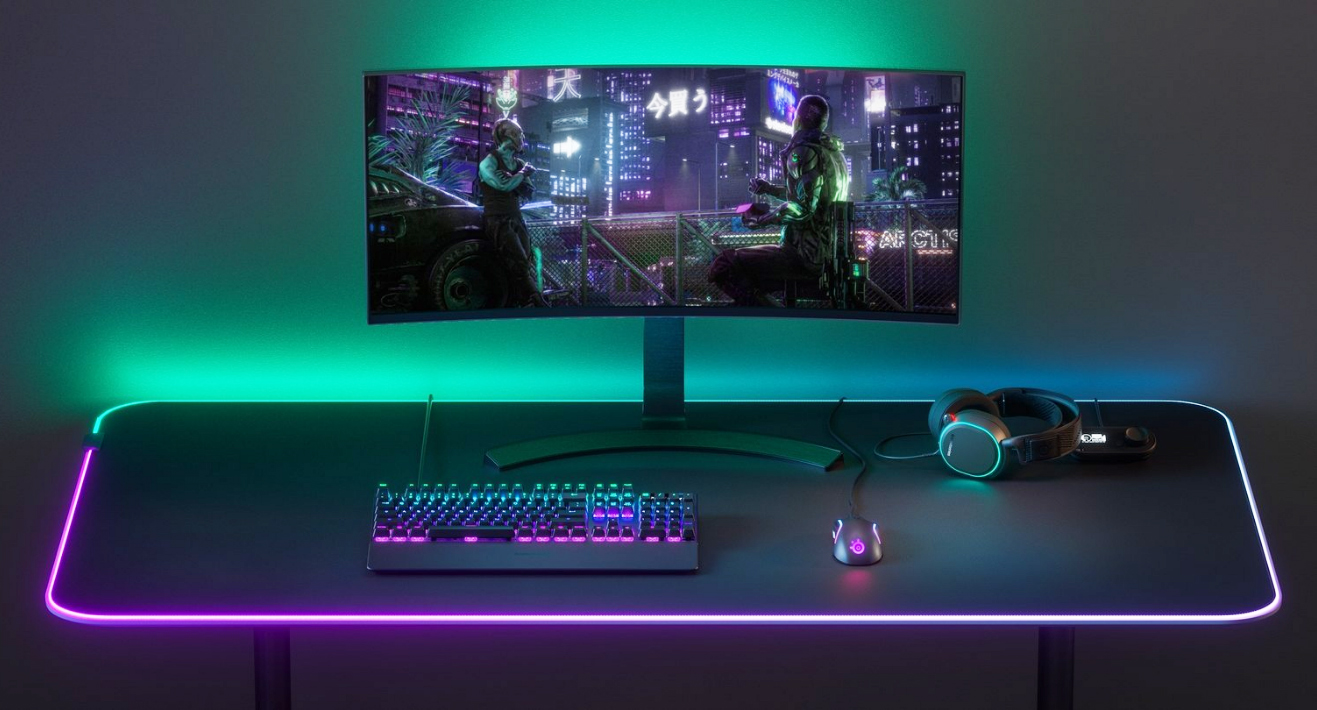 Gripstyles & Dimensions
With a versatile shape, many hand sizes and grip styles can easily and comfortably reach all of the intuitive side buttons for lightning-fast decisions in any game.