รายละเอียดเพิ่มเติม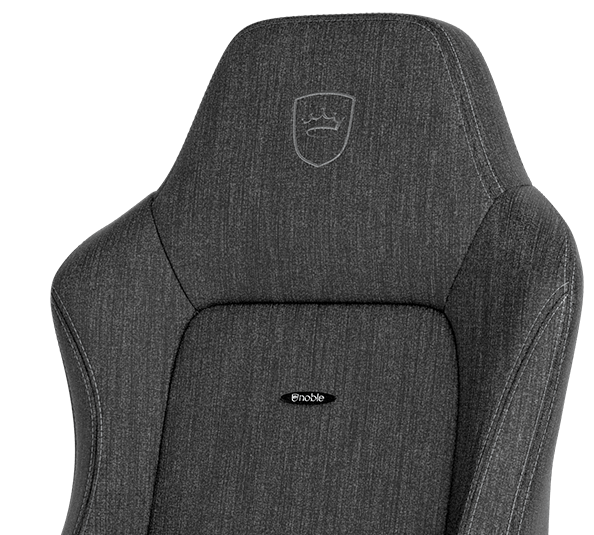 EXPERIENCE ANOTHER LEVEL OF COMFORT AND BREATHABILITY
The introduction of the TX Series to the noblechairs range delivers the ability for users to have even more choice for comfort and breathability. Together with industry experts, we've created the TX Series Breathable Fabric, offering high breathability, durability, and a softer overall feel to the entire chair.
Available in Anthracite, enjoy the TX Series in a colorway that is subtle and stylish!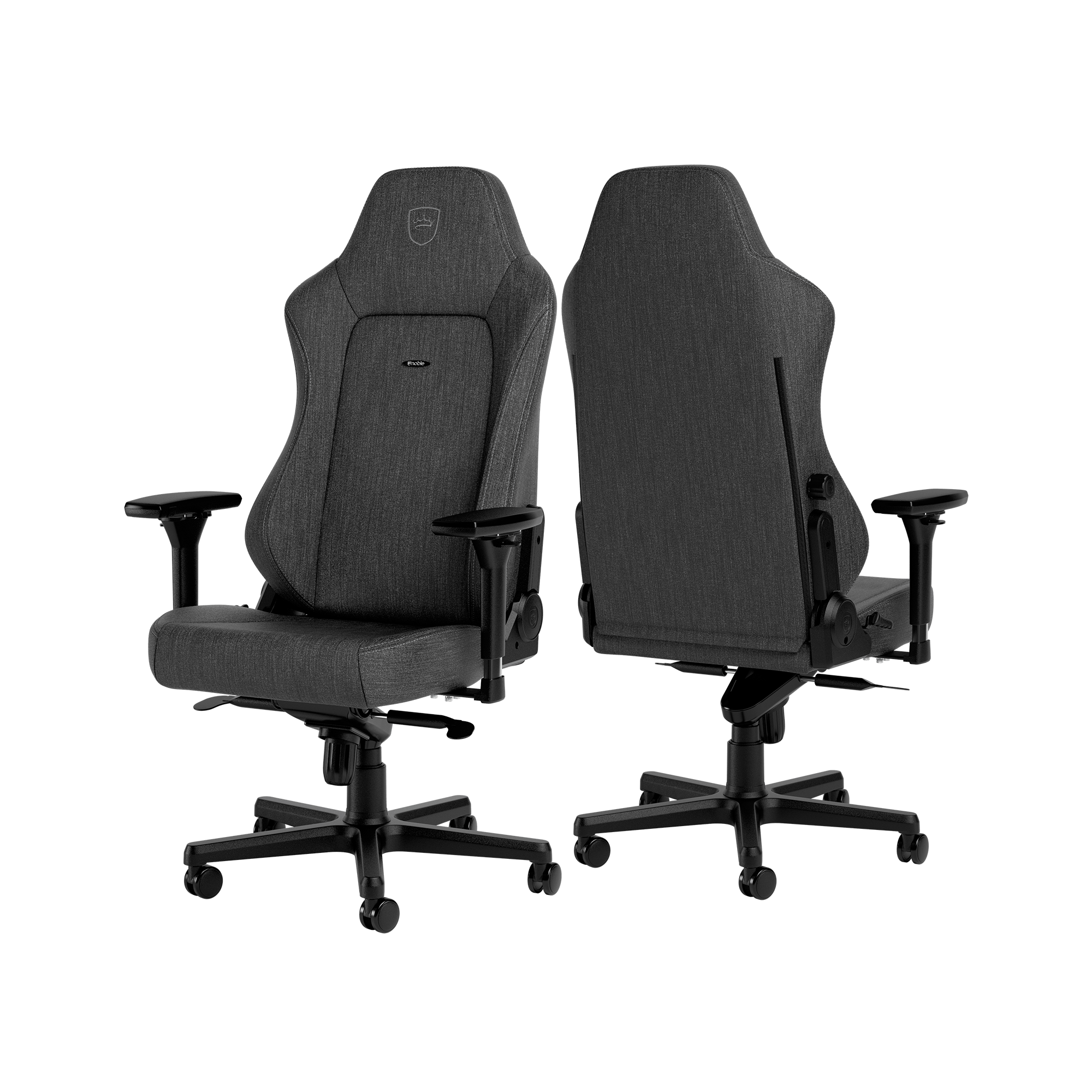 THE NOBLECHAIRS HERO TX GAMING CHAIR
Newly developed TX Series Breathable Fabric
Fleece backing offers increased durability and comfort
Easy to care for fabric with stain protection
Available in Anthracite for a subtle and stylish look
Built-in adjustable lumbar support
Enlarged 4D armrests for added comfort
Memory foam integrated headrest offering additional support
Head and Lumbar pillow set included
Designed for users up to 150 kg (330 lbs)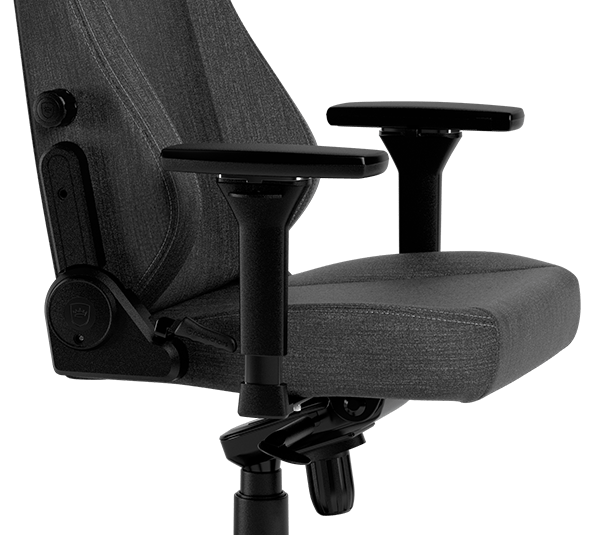 THE PINNACLE OF COMFORTABLE GAMING CHAIRS
The noblechairs HERO Series is the work of our German design team alongside esport professionals who demand comfort and support for extended periods. Together, we've created an award-winning, uncontested, ergonomic, and feature-rich seating experience. Simultaneously with our memory foam integrated headrest and built-in lumbar support, you can confidently sit knowing you're using the absolute best.
UNDISPUTED EHA AWARD WINNER
Since the establishment of the European Hardware Association (EHA) in 2017, noblechairs has achieved a flawless run winning best gaming chair for five years running as voted by the most prominent tech sites across Europe.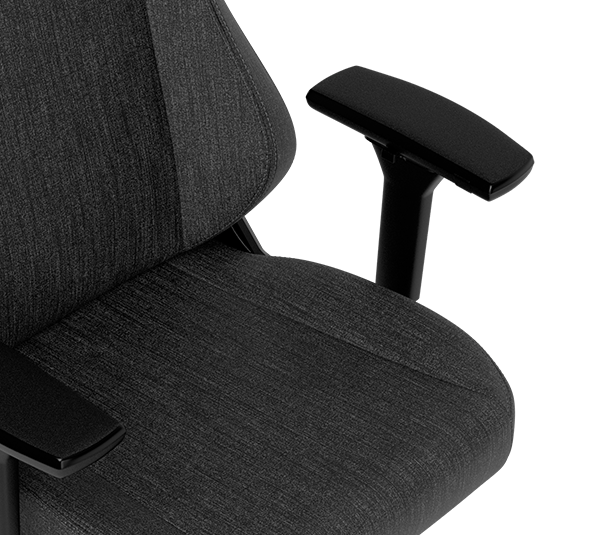 PRECISION MANUFACTURING
Introduced at the creation of the brand, noblechairs continues the proud tradition of using an advanced machine-only manufacturing process with the TX Series. As seen in the automotive industry, specialized robotic arms paired with robust steel forge the perfect frame for maximum durability. Together with our TX Series Breathable Fabric, which is cut and stitched using industrial machinery, you're experiencing the very finest quality both inside and out, letting you rest easy.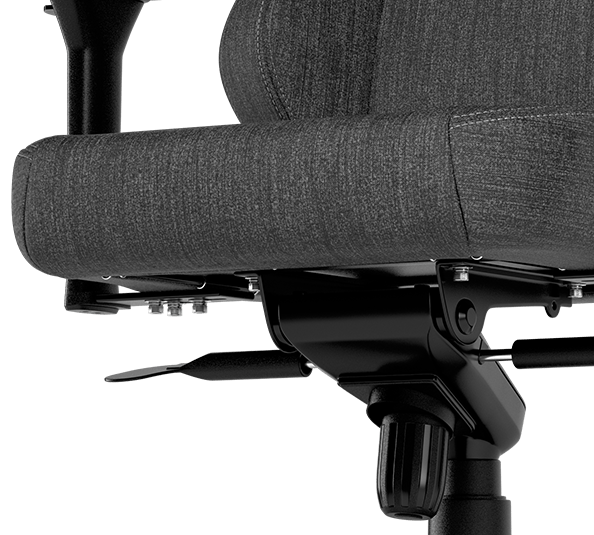 THE PERFECT POSITION FOR EVERY USER
Sit how you want with the new noblechairs HERO TX Gaming Chair – Anthracite. Height adjustment paired with our convenient 'rocker' mechanism offers a range of motion, allowing you to find the perfect position. With 11° of movement on the 'rocker' mechanism, and the ability to set the backrest from 90° to 125°, you'll be playing, watching, or working in comfort at all times.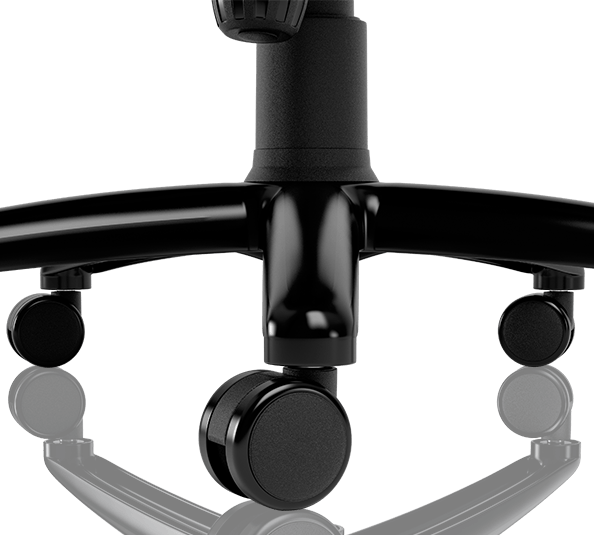 DESIGNED FOR HARD & SOFT FLOORING
The foundation of the HERO Series from noblechairs is the powder-coated wheelbase made from solid aluminum with five arms and specially designed castors. These 60mm castors consist of a Nylon core with a polyurethane coating that allows them to be quiet and suited for hard and soft flooring. Combined with the Safety Class 4 gas lift, the HERO TX has been designed in conjunction with the optimized base to offer support for a maximum load of up to 150 kg (330 lbs).