รายละเอียดเพิ่มเติม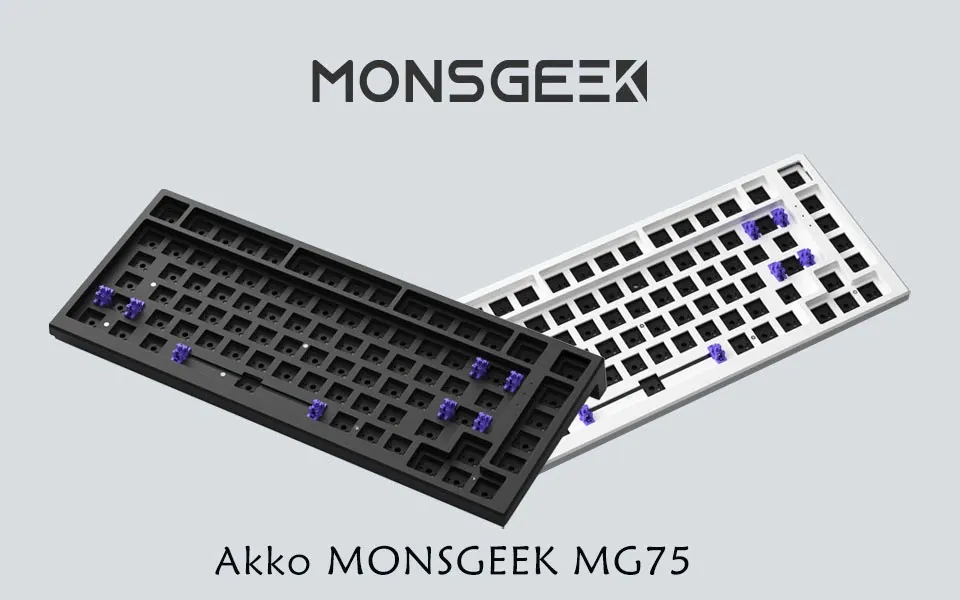 Features
– Compact 75% Layout with 82+1 Key arrangement.
– Dual-Mode Connectivity(Wired USB Type-C+Wireless 2.4GHz).
– Hot-Swappable PCB Sockets.
– Full-Key Conflict-Free Operation.
– Built-in Sound-Absorbing Layer.
– Large Key Satellite Axis.
– Two-Level Adjustable Feet.
– Long Battery Life.
– Classic Color Options.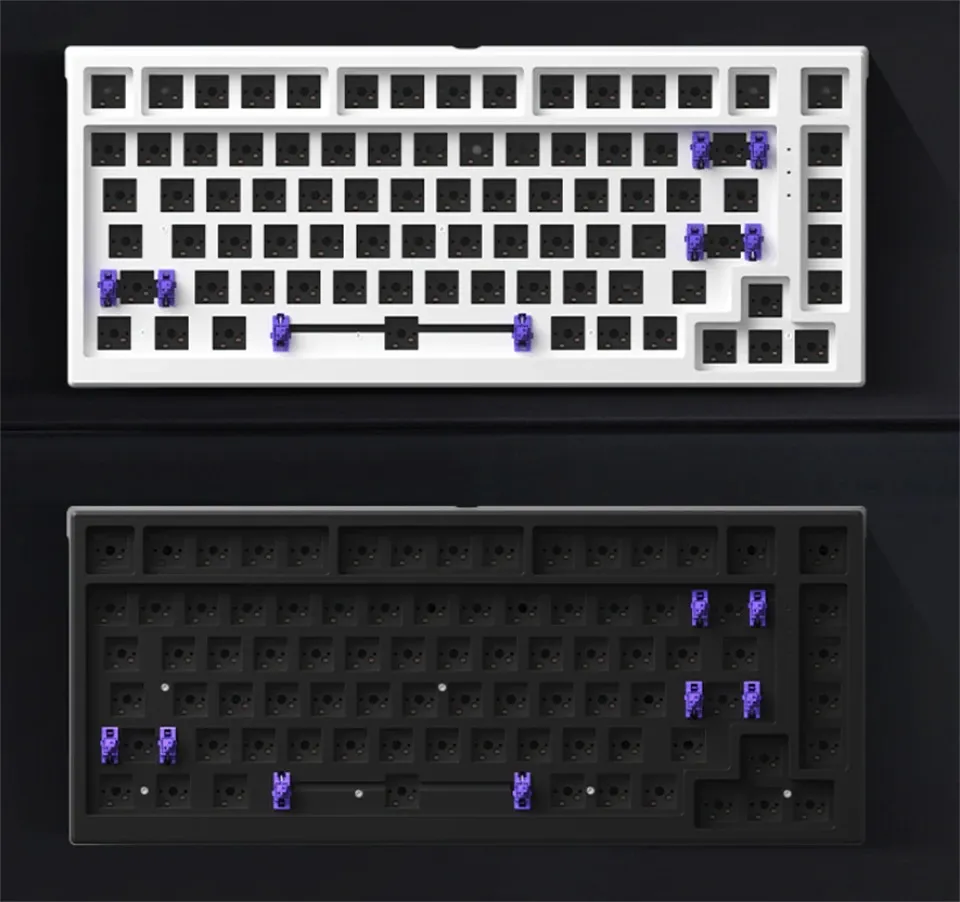 Specifications
Compact 75% Layout:
Monsgeek MG75 has a compact 75% layout, the kit offers an 82+1 key arrangement. It occupies a little space compared to a full-sized keyboard while bringing you all the keys you need for day-to-day tasks such as blog writing or gaming.
Versatile Dual Mode Connectivity:
Monsgeek MG75 keyboard kit supports connection with a wide range of devices with its dual-mode connectivity. It supports wired connectivity with USB Type-C connection and Wireless connectivity with high-speed wireless 2.4GHz connectivity.
Full-Key Hot-Swappable Sockets:
With hot-swappable sockets, the Monsgeek MG75 keyboard allows you to easily complete your Keyboard. The kit supports both 3-pin and 5-pin switches, making it compatible with most mechanical switches in the market. No need for any kind of soldering, simply connect or replace your switches on the MG75 Kit.
Sound-Absorbing Foam Layer & Large Key Satellite Axis:
Monsgeek MG75 Kit has got smooth typing feedback. The kit is designed with a sound-absorbing foam padded layer. It also absorbs pressure exerted on the keys, you get a smooth and easy typing experience with the MG75 Kit. For large keys, the kit is equipped with finely-adjusted satellite axis stabilizers.