รายละเอียดเพิ่มเติม

Have you ever seen a see-through design mechanical keyboard before? Meet with
Mojo68! This custom and programmable mechanical keyboard provide in 5 wild
 styles, with keycaps in 3 profiles, and 5 types of switches. It allows you to fully
 customize and build your very own keyboard that perfectly fits your personal preferences.
(Ember and Monster is not available on Monstargear)
(Only Gateron White is available for the Champagne Rose color)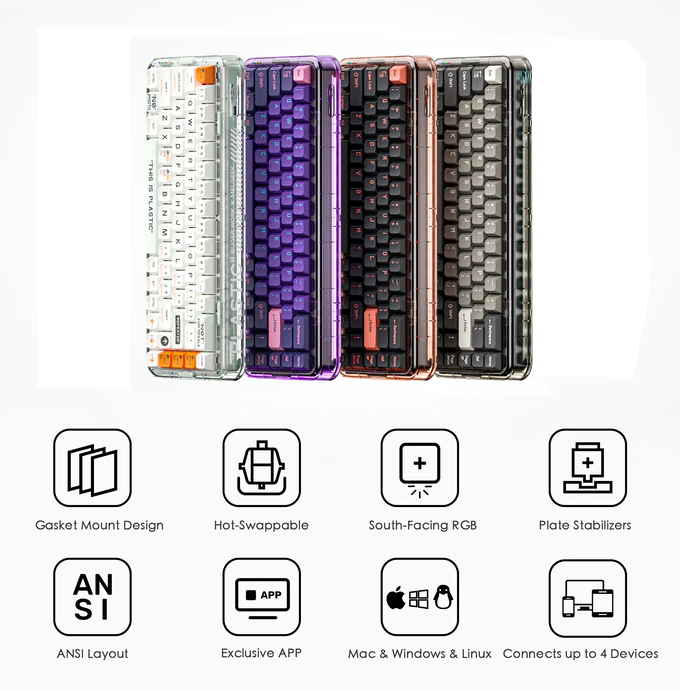 Integrating a breakthrough transparent chassis design and unique internal gasket-
mount layout makes Mojo68 truly one of a kind. Mojo68 by MelGeek ushers in a New
 Era of Mechanical Keyboard! It's time to evolve beyond the boring keyboards of the
 past and make typing an enjoyable experience.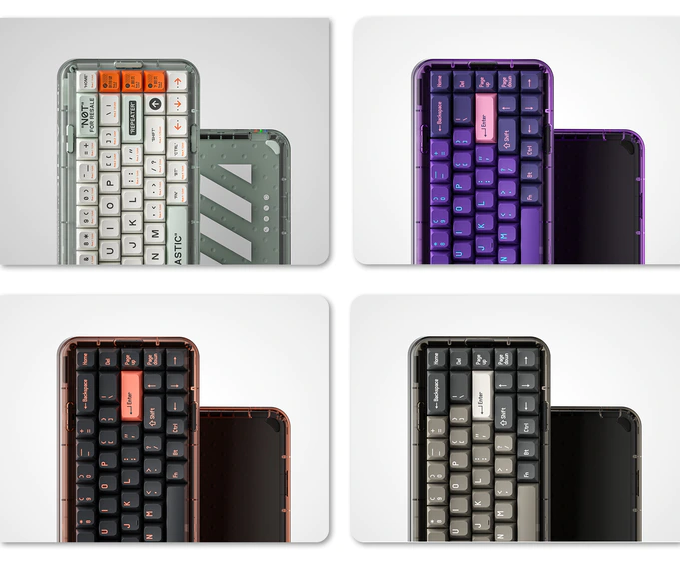 Gasket Mount 
The internal mounting style of a keyboard affects the way it feels and performs.
 Mojo68 uses an advanced Gasket Mount style. The keyboard plate is surrounded by
silicone and Poron, which creates a more comfortable, elastic feel and dampened sound.
Silicon is used as a shock absorber which prevents the plate from directly contacting
 other components of the keyboard. This way, it can substantially reduce the vibration
 created from keystrokes for a comfortable, elastic feel that reduces strain and
pressure on your fingers during long typing sessions.
Poron is also a significant internal layer of Mojo68 and it is used as an extra cushion.
Hitting the keys while typing generates a high-energy impact with each keystroke.
Poron is an ideal urethane foam for keyboard cushioning, managing the energy and
 dampening sound at the same time. It also provides a softer press feel and gives
Mojo68 excellent performance for long term use.

Hot-Swappable
Mojo68 is hot-swappable, allowing you to easily swap, upgrade, and mix switches
 without soldering. You can DIY it in your way and change it at any time!
Custom Switches & Keycaps
Everyone has his or her own preference on the press feel and sound of the keyboard.
So we offer 5 different switches including Speed Silver and Yellow from Gateron.
Select the one that suits you the best!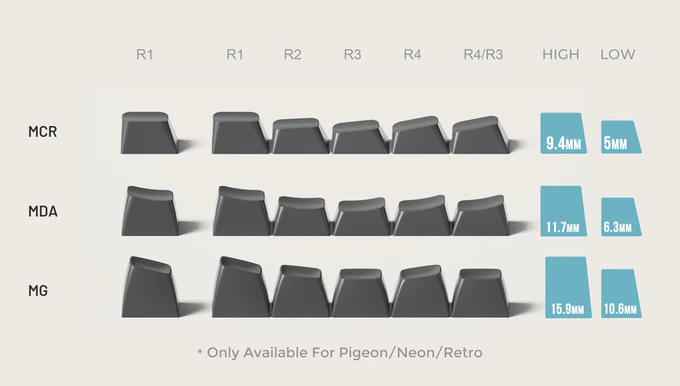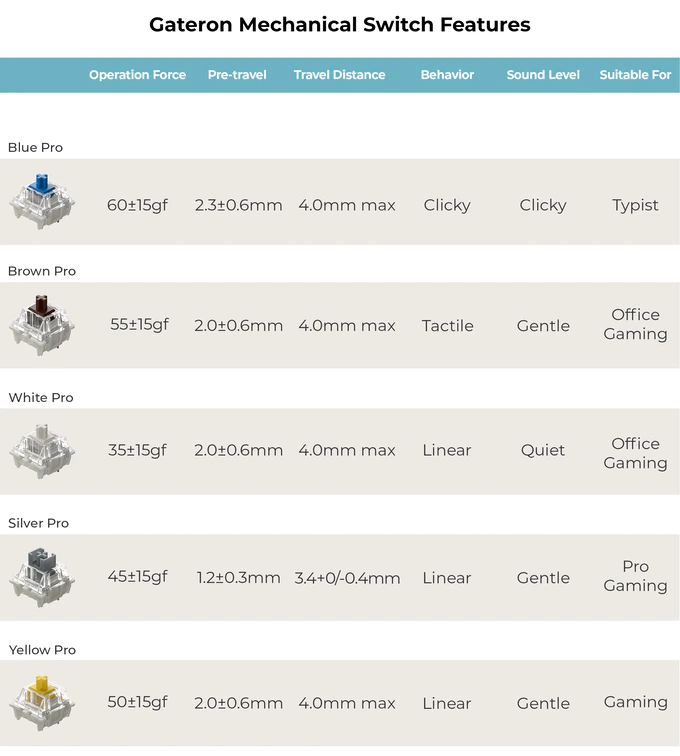 APP Control
With our exclusive APP, KBTools, you can personalize Mojo68 as you choose including
function keys, backlights, and shortcut settings. Add layers for extra functions and
expand up to 4 FN function keys.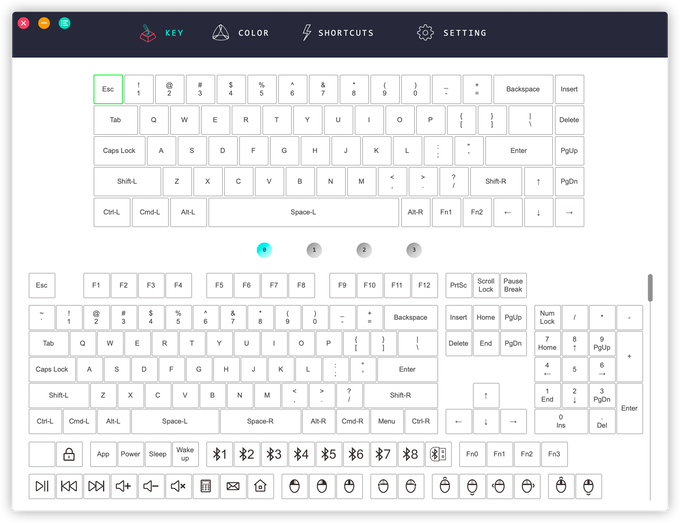 These features let you optimize your control for gaming and bring you a brand-new,
 better typing experience. Our wired version also
supports QMK and you can also program it and explore for more fun!

Each key has its own RGB backlight! Using KBTOOLS, you can set up the colors and
 rhythm in the way you want and match up the backlighting with your mood every day.
 Infinite combinations let you go wild with color!

Compatible with Mac, Windows, IOS, and Android, Mojo68 adopts Tri-mode
 connection including Bluetooth, 2.4G USB Wireless, and Type-C wired connection.

It allows you to pair with up to 4 devices and switch seamlessly between them to
help with multi-tasking and boosting your productivity. Just simply press FN + 1 or 2
 or 3 or 4, you can easily switch from your PC to tablet, cell phone, or laptop.
 Enjoy total control for all your devices.
With 4000mAh battery Mojo68 provide you
3000 hours usage without LED function.